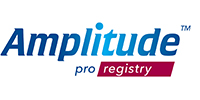 Specialist Society Registries – just for the 'data nerds'?
Clinical Registries are becoming increasingly popular and more commonplace amongst specialist societies and other clinical groups and organisations.   Understanding outcomes for patients, in all clinical specialties, is at the centre of any registry; but until recent times, data capture and reporting has been arduous and cumbersome.  Technology is now enabling collection of this important data in volumes, never before possible.  Access to the data means that Registries and Clinical Societies can now report on large data sets, demonstrating a big picture view of specific types of surgery.  The technology is also used in post-market surveillance where the collection of outcomes, based on tools and implants used during surgery, can identify quality or issues quickly to help define best practice.
In order to gather meaningful data to drive decisions on potentially significant changes in clinical practice, the data must be clinically valid so high compliance levels are necessary.  Clinician engagement is a critical element in the process for the data to be valid.  Historically, Clinician buy in has been an issue because methods have disrupted workflows and have been administratively burdensome.  In a busy healthcare department, this presents a huge barrier to compliance.
The Amplitude system encourages engagement and integrates data entry as part of normal work routines.  Clinicians and staff are engaged and this leads to compliance from patients.  Patients welcome an opportunity be more involved in giving feedback for their doctor and the result is that Clinicians can see a truly accurate reflection of their work i.e. a quid pro quo.
Individual Consultants using the system can input data to the Registry system, and use it to retain information for themselves.  They can track their own patient's recovery and outcomes using Amplitude's smart reporting functionality.  This gives each Consultant his or her own meaningful data which can be used towards appraisals and revalidation – which is hugely influential to engagement.
The British Spine Registry (BSR), powered by Amplitude, is a great example of high Clinician engagement.  This Registry now has approximately 1300 actively subscribing users and over 80,000 patients contributing, in just 4 years.  The BSR is one of many registries established in the last few years and it has achieved high clinical engagement because the data is useful and supports them as individuals, the Registry and society as a whole.
If you are interested in collecting clinical outcomes please contact Amplitude at customer.support@amplitude-clinical.com/ or call 0333 014 6363.  For more information please visit www.amplitude-clinical.com/.